Salted Ink | SVG Typeface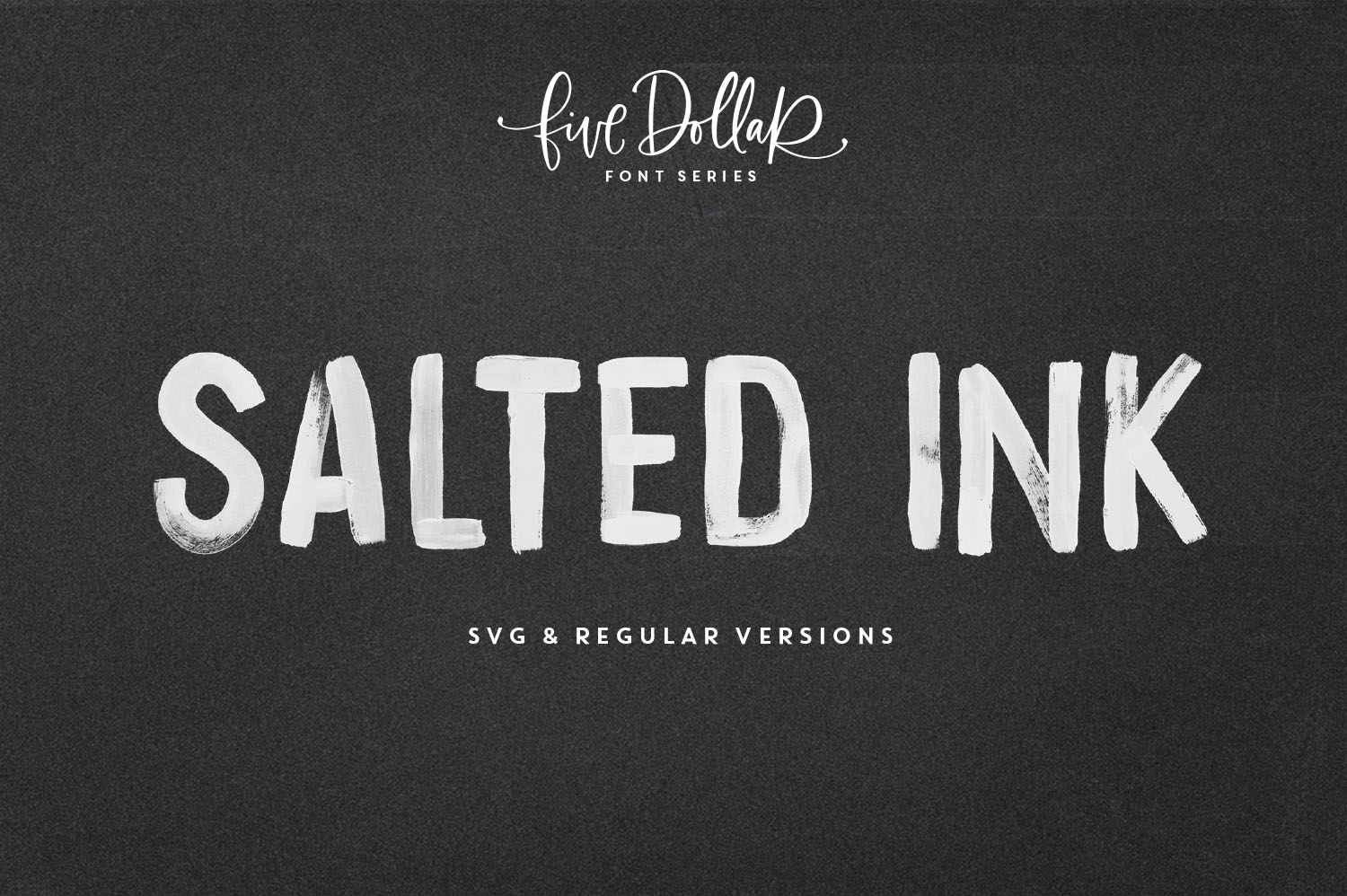 Salted Ink | SVG Typeface
SUPER IMPORTANT!: To install & use Salted Ink SVG, you must have either Photoshop CC 2017 or Illustrator CC 2018 (or newer)!
Now you can grab Salted Ink SVG without the whole kit! Hooray! This hand-brushed typeface is a beautiful addition to any font library. Add 100% authentic brushed type using SVG technology. Brush strokes and details are preserved, with a subtle transparency effect. Salted Ink looks beautiful on packaging and headlines, not to mention social media.
WHAT YOU GET:
Salted Ink SVG - A hand-painted transparent SVG typeface with plenty of character.

Salted Ink Regular - A regular vector version for good measure.

NOTE: Both fonts are English only.
PHOTOSHOP USERS:
To use in Photoshop CC, install and navigate to your character panel. Then select your new Salted ink Font, grab your type tool and do your thing! :)

By default, SVG fonts won't change colors like traditional vector-based fonts, so to re-color in Photoshop, just use your Blending Options Panel to overlay a new color. Boom! That's it!
ILLUSTRATOR USERS:
In Illustrator, the font will only be visible if you're in RBG color mode (otherwise it will appear as black boxes).

To recolor, you must first rasterize the type (make sure you select 'Transparent Background.')

Now go to Edit - Edit Colors. Make sure RGB mode is selected, as well as Convert and Preview. Now use the sliders to color your font. :)
That's it! If you have any questions or need help, just give me a shout. Happy Designing!
xx
Callie