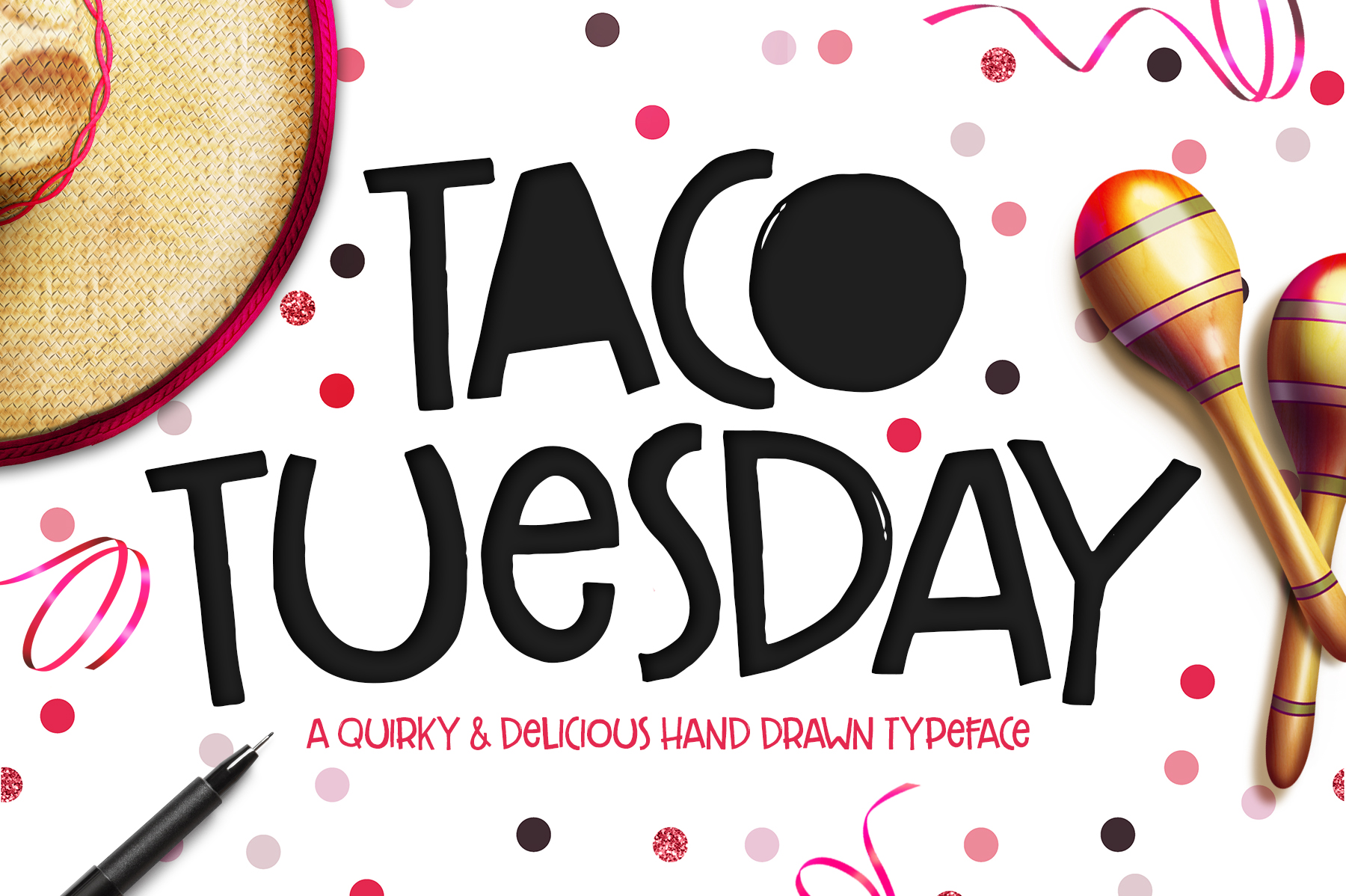 Taco Tuesday Typeface
You wanted a listing for Taco Tuesday, so here ya go!
Meet the adorable, hand-drawn font that looks great on greeting cards, sweet on mugs and works seamlessly on just about any hand lettered project that comes your way. :)
Taco Tuesday was hand-lettered with love after an evening of delicious tacos. Hence the name. ;)
WHAT YOU GET:
Taco Tuesday (OTF & TTF)
Taco Tuesday Filled (OTF & TTF)
Western European Language Support
A full page of adorable vector doodles (AI, EPS and a single PNG file)
IMPORTANT STUFF:
You might need a Glyphs Panel to access the ligatures in these fonts. You can find one in Adobe Illustrator, Inkscape or Photoshop CC.
These fonts come with a Commercial Use License via Creative Market. If you're not sure what that means, check here: https://creativemarket.com/licenses
You may not resell, distribute or adapt these fonts. I've seen a few sketchy things lately, so if you're unsure of what's allowed, give me a shout. I'm happy to help!
Okay, that's it! I'd love to see what you guys make, so feel free to give me a holler if you create something super cool!
Callie